Albert III af Namur
Født: 10 Aug. 1035, Namur Belgien, Namur, Vallonien, Belgien
Ægteskab (1): Ida af Sachsen i 1067
Død: 22 Jun. 1102, Namur Belgien, Namur, Vallonien, Belgien at age 66
Notater:
Albert III af Namur liv


Albert III of Namur June 1102) is a son of Albert II Names and Regelindis Lorraine. Albert, after the death of his cousin Duke Godfrey (1076) appointed guardian of the Abbey of Stavelot-Malmedy. Lower-Lorraine, he was appointed vice-duke as an observer for Henry IV's - then two year - old son Conrad. Albert, however, affects other Lorraine warlords engaged in a long struggle. With Godfrey of Bouillon, heir of Godfrey III, twist Albert Namur to certain inheritance from his mother Regelindis.

Albert marries Ida of Saxony, daughter of Duke Bernard II, Duke of Saxony.

Albert is under Georgian influence pawned as Count of Verdun, but do not expel Godfrey of Bouillon from Stenay from which this area of ??Verdun threatens again. Albert eventually cease hostilities and join the truce vanLuik (1082).

In 1085 after having slain the imperial general, Count Palatine Herman II of Lorraine during a dispute about erecting a castle at Dalhem, Albert falls into disfavor with the German Emperor Henry IV. Presently he is relieved of his functions ducal favor of Godfrey of Bouillon). He acquires later the county Château-Porcien at the wedding of his son Godfrey in 1087.
jeg stopper her
Begivenheder i hans liv: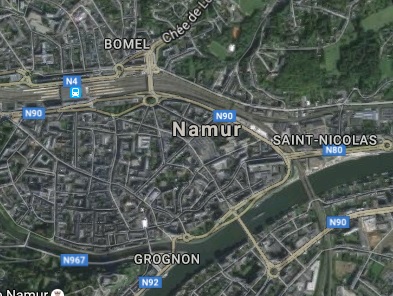 1. Bopæl: Namur Belgien, Namur, Vallonien, Belgien.
Albert blev gift med Ida af Sachsen i 1067.