Hildegard af Frankrig*
Født: 1056, Dijon Côte-d'Or, Frankrig,
Ægteskab (1): Guillaume VI de Aquitana* i 1068
Død: 9 Sep. 1104, Lot et Garonne Lot-et-Garonne, Frankrig, at age 48
Et andet navn for Hildegard var Bourgogne.
Notater:
About Hildegarde of Burgundy

http://genealogics.org/getperson.php?personID=I00020881&tree=LEO

https://en.wikipedia.org/wiki/Hildegarde_of_Burgundy

From his second wife, Ermengarde of Anjou, daughter of Fulk III of Anjou, he had one daughter:

Hildegard (c.1056\endash 1104), married Duke William VIII of Aquitaine

William VIII, Duke of Aquitaine

From Wikipedia, the free encyclopedia

Third wife: Hildegarde of Burgundy (daughter of duke Robert I of Burgundy)

Agnes (d.1097), married Peter I of Aragon

William IX of Aquitaine, his heir

The Saint-Aubin genealogies show that Ermengarde's daughter Hildegarde was "de altero patre" and "filia Roberti ducis fratris Henrici regis" [Poupardin (1900), 206], and chart the consanguinity between Ermengarde and Robert's brother king Henri (I) of France. Having been married earlier to Hélie de Semur, whom he set aside, duke R[obert] of the Burgundians was mentioned (along with a count Thibaut) in a letter from abbot Jean I of Fécamp to pope Leo IX as having entered into a consanguineous marriage, and this is presumably a reference to his marriage with Ermengarde ["... Fabula autem haec subsannationis veritur de Tedbaldo comite et Burgundiorum infrunito duce R., qui, transgressores pontificaium decretorum, fas nefasque confundunt, qui abdicatis legitimi thori connubiis, volutantur in inhonestis et consanguinitate foedatis thalamis. ..." PL 143: 797-800].

Maxentii Pictavensis, Marchegay & Mabille (1869), 408; Annales de Saint-Florent, Halphen (1903), 119], count of Poitou and duke of Aquitaine.

Hildegarde appears with the variant name Audearde (Aldeardis) as a daughter of Robert of Burgundy in a record of her marriage to count Guy-Geoffroy of Poitou ["Per haec tempora duxit uxorem Guido comes Aldeardim, filiam Roberti ducis Burgundiae et neptam Ainrici regis Francorum, relicta Matode supradicta", Chronicon Sancti Maxentii Pictavensis, s.a. 1067, Marchegay & Mabille (1869), 404 (Mateode was Gui-Geoffroy's first wife, ibid., 400)]. This is confirmed by a charter of 9 June × 9 September 1080, which mentions countess Hildegarde of Poitou, sister of count Foulques [Act C 321(c), Guillot (1972), 2: 202-3].

http://sbaldw.home.mindspring.com/hproject/prov/ermen001.htm

Hildegarde was 31 years younger than her husband, Duke William VIII of Aquitaine. She was also his cousin, and William had to visit Rome in the early 1070s to persuade the Pope to recognize his children from this marriage as legitimate.
Hildegarde of Burgundy was born in 1050. She was the daughter of Robert I, Duke of Burgundy and Ermengarde of Anjou Duchess of Burgundy. Hildegarde of Burgundy married William VIII Duke of Aquitaine, son of William V "the Great"Duke of Aquitaine and Agnes of Burgundy, after 1068. As of after 1068,her married name was Aquitaine. Hildegarde of Burgundy died in 1104.
Begivenheder i hendes liv: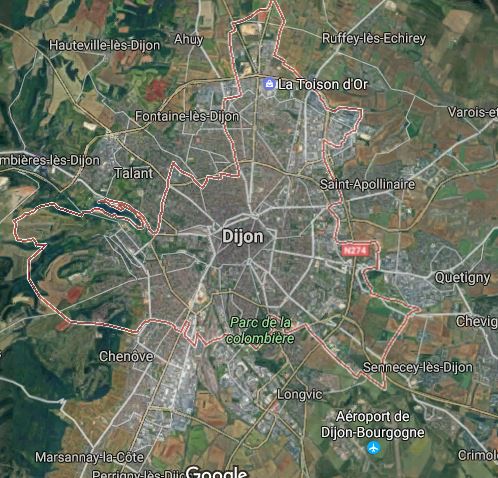 1. Bopæl, 1056, Dijon Côte-d'Or, Frankrig.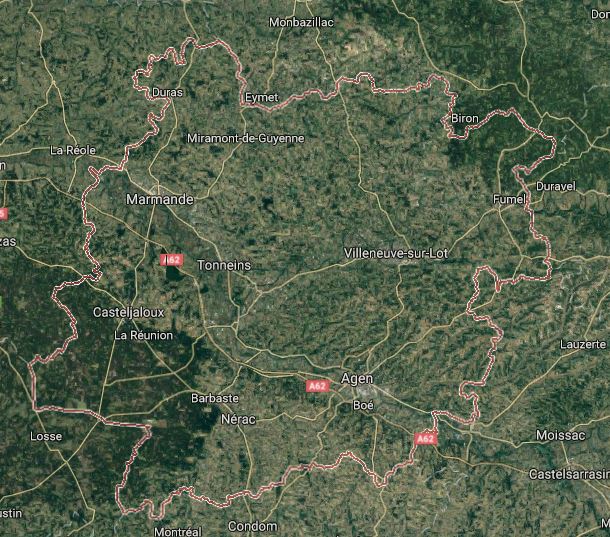 2. Bopæl, 1104, Lot et Garonne Lot-et-Garonne, Frankrig.
Hildegard blev gift med Guillaume VI de Aquitana*, søn af Guillaume V Aquitane* og Agnes Burgundy*, i 1068. (Guillaume VI de Aquitana* blev født i 1026 i Aquitaine, Frankrig og døde den 25 Sep. 1086 i Chizè Deux-Sevres, Nouvelle-Aquitaine, Frankrig,.)